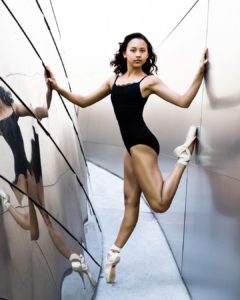 Where are they now? ABA STUDENTS STUDYING IN MAJOR BALLET COMPANIES AROUND THE WORLD….
Mira Larsen is now studying at the Royal Ballet School in London.
Reid Bryant is now studying at the Houston Ballet School on full scholarship.
Macie Rowe is currently studying at Ballet Arizona.
Madeline McLaughlin is currently studying at the University of Utah Ballet program affiliated with Ballet West.
ABA Dancers have also received scholarships to train at places including:
Jacquelyn Kennedy Onassis School, official school of American Ballet Theatre
School of American Ballet, official school of New York City Ballet
Princess Grace Academy in Monaco
San Francisco Ballet School
Pacific Northwest Ballet School
Ballet West
Colorado Ballet
…and more!

Junior Company Auditions August 10th and 11th!
What is Junior Company? ABA dancers age 9 and up are invited to audition for ABA's award winning Junior Company for the 2018-19 season. This is the one and only opportunity to audition this season! Junior Company dancers compete at the prestigious Youth America Grand Prix where they have received many top places, scholarships, and awards including the Outstanding School Award two years in a row and also perform in all ABA productions and several community performances such as fundraisers and collaborations with the California Chamber Orchestra.
Audition information:
Application fee: $35
All dancers must audition with a prepared classical variation
Auditions are open to dancers age 9 to 18 at an advanced level for their age in ballet technique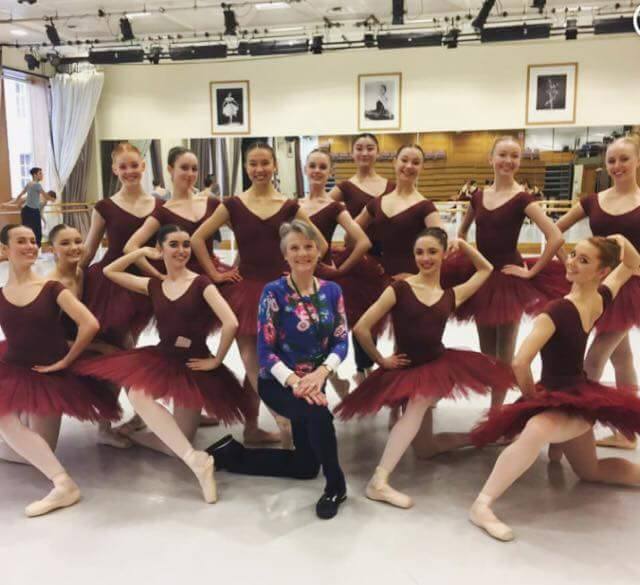 YAGP SAN DIEGO 2014 & 2015
2014:
Madeline Davis, Jefferson Reid Bryant and Sleeping Beauty Pas de Deux (Jackson Pierce Bryant and Elisa D'Carpio) are qualified for New York FINALS!!!!!
Top 12 Junior Contemporary: Madeline Davis
Top 12 Junior Classical Division: Diana Gallegos, Madeline Davis
Top 24 Junior Classical Division: Audrey Cardinal, Madeline Davis, Diana Gallegos
Junior Classical Division 3rd Place: Madeline Davis
Men's Classical Division 3rd Place: Reagan Bryant
Pre-Competitive Division Top 12: Jefferson Reid Bryant
Senior Contemporary Division Top 12: Elisa D'Carpio, Macie Rowe
Senior Contemporary Division 3rd Place: Macie Rowe
Senior Contemporary Division 1st Place: Elisa D'Carpio
Ensembles Division Top 12: Ciara Cardinal and Isabella Nguyen (Oceans and Pearls)
2015:
1st place in Junior Men's Classical;
Reid Bryant
1st place Senior Contemporary Macie Rowe
Mira Larsen, Reid Bryant, and Marzipan (Reid Bryant, Lauren Clarke, and Catherine Ventura) qualified for New York finals;
Mia Benitez and Diana Gallegos were invited to the YAGP New York Intensive,
Mira Larsen, Diana Gallegos, and Macie Rowe for top 12 in Senior Contemporary;
Mira Larsen, Diana Gallegos, and Macie Rowe for top 12 Senior Classical;
Anaise Blazer for top 24 Senior Classical;
Audrey Cardinal for top 24 Junior Classical;
Marzipan for top 12 Ensembles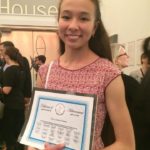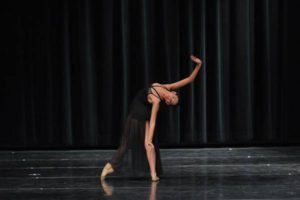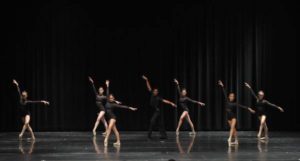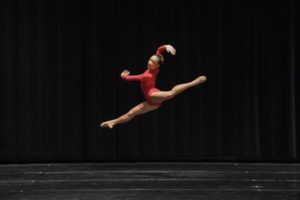 Achievements
Our full time dancers have recently won and placed in the San Diego, Los Angeles, Las Vegas, and LA YAGP regionals. Many of our dancers have qualified for the New York Finals.  Our dancer Mira placed top 12 in the YAGP NY Finals and is now studying at The Royal Ballet School.  Our dancer Reid attended YAGP NY Finals, and is now studying year round now at Houston Ballet on Full Scholarship.  Our dancers  this year (2017), have been accepted to  San Francisco Ballet (full scholarship),  School of American Ballet (Full Scholarship), ABT/JKO School (Part scholarship), The Rock School for Dance Education, Boston Ballet (Scholarship),  PNB, Pittsburgh Ballet Theater (Full Scholarship), Ballet West (Full scholarship), and many others.  Many of our dancers have also received full and partial scholarships as well as offers to attend year round programs abroad.  Our training is being proven by our results and the many opportunities our dancers are receiving.
VIBE Winners 2016-2017
2017 Mia Benitez – Gold -Classical
2017 Taylor Parent – Silver – Classical
2017 Catherine Ventura – Bronze – Classical
2017 Madeleine Gardner  – Silver – Contemporary
2017 Taylor Parent- Bronze – Contemporary
2016 Mira Larsen -Gold – Classical Senior
2016 Mia Benitez -Gold – Classical Junior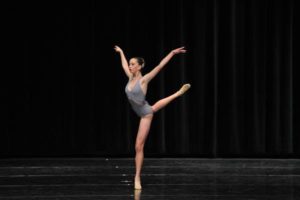 Spotlight Music Center Awards
2018: Mia Benitez was selected for the Semi-final round (Top 14)
2016: Mira Larsen and Diana Gallegos were both selected to compete in the Semi-final round! (Top 14)
Youth America Grand Prix (YAGP) is the world's largest global network of dance. It fulfills its mission of dance education through scholarship auditions, master classes, alumni services, educational and outreach activities, performances, and films.
Mission Statement: To support and develop world-class dancers, ages 9-19, of all economic, ethnic, and geographic backgrounds by providing scholarship auditions, performance and education opportunities, and by serving as the global network of dance, connecting students, teachers, schools, dance companies, dancers, and audiences.
YAGP reaches over 7,000 dance students annually by holding workshops, scholarship auditions, master classes and audition classes in approximately 17 U.S cities and 6 international locations. Each season culminates in the week-long New York Finals, where more than 1,200 of the world's most promising dancers receive in-depth mentoring and greater scholarship, professional, and performance opportunities. The New York Finals closing night "Stars of Today Meet the Stars of Tomorrow" Gala features the students showing the most potential alongside the stars of today's leading dance companies.
THE VIENNA INTERNATIONAL BALLET EXPERIENCE – VIBE
brings together some of the most outstanding young dancers from around the world and serves as an introduction to an international career.
It is an auspicious occasion on which to promote cultural exchange and mutual understanding among its participating candidates and the audience, in the beautiful city of Vienna, the cultural heart of Europe. The Vienna International Ballet Experience is open to professional and amateur dancers, students and performers with and without disabilities. These include dancers with physical disabilities as well as dancers with special educational needs.