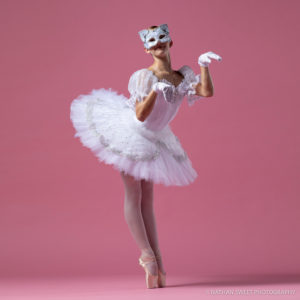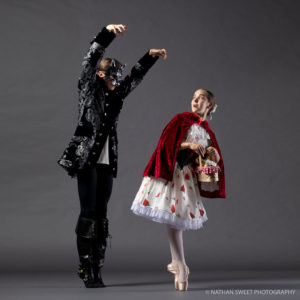 We have a very exciting Junior Company performance coming up and we would like to invite you all to come and support our dancers! For the third season, our Junior Company has been invited to perform with the California Chamber Orchestra, which is a local group of professional musicians. This is a very fun and exciting collaboration and we hope to continue doing it for years to come!
This year's performance will be "Tchaikovsky's Fantastic Ballets" and will feature selections from Sleeping Beauty, Swan Lake, and Nutcracker which are three of the composer Tchaikovsky's most famous scores of ballets.
We will be doing this performance for all of the Murrieta 4th graders as well as a public performance which we would like to invite you all to attend. Tickets are up for sale for the public performance on Saturday September 28th at 7:30pm at Murrieta Mesa High School!
In order for ABA to get credit for ticket purchases, please follow the instructions below and be sure to select the "ABA Patron" ticket types.
We hope you enjoy the show!!
There are two ways for patrons to choose where they want to sit:
Choose specific seats: Click Select Tickets and select individual seats from the gold sections of the seat map (sections 1 – 6). Then click Add to Cart.
OR
Choose best available seats: Enter the quantity of tickets they wish to order and click Add To Cart
3.Select the Delivery Method for the order from the drop-down list. We strongly encourage you to choose E-Ticket/Print at Home.
4.Choose the appropriate ticket type for each selected seat from the drop-down list. We have set up three ticket types for ABA patrons:
Adult – ABA Patron
Senior – ABA Patron
Student – ABA Patron
5.Complete the shopping cart process to purchase the tickets. A confirmation email will be sent automatically, including a link to print the E-Tickets.
The Nutcracker 2019
Performances December 21-22nd at TVHS
Tickets COMING SOON!!

ABA is 2017 AND 2018
YAGP San Diego
"Outstanding School"